Kenya Apple Growers & Exporters Association.
Creating a better future for Apple and golden Fruits growers, through industry leadership and commercial advancement.
KAGEA Membership Benefits
Most people are not aware that one can grow apples in Kenya and most African Countries. We exist to offer proper education and guidance on best practices for growing apples in Kenya.
Our network of technical advisors, experienced growers, and commercial experts will keep you up-to-date with Marketing and Leads on how to drive sales both locally and globally.
Apples and Golden fruits yield better returns compared to other crops. They also have a low startup cost too. Our Members will learn more about the benefits and opportunities that come from being in this emerging industry.
We are an organization that is dedicated to the service of the apple growers in Kenya by providing informational resources, association meetings, and continuing education to our members.
At KAGEA, our aim is to provide individual support for apple growers and ensuring that all growers have access to the latest information through annual events and through our website
Our vision is to become a global leader in providing world-class services to Apple farmers and offer marketing services to improve our members' productivity and business strength.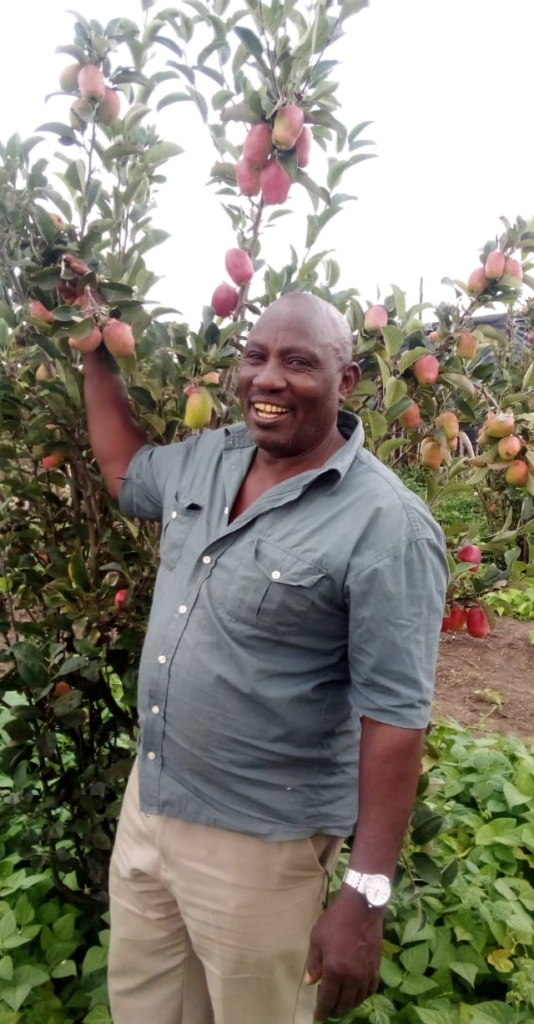 Become a KAGEA Member and Unlock Unlimited Possibilities
People like eating apples, but in Kenya, imported apples are very expensive and farmers are now looking for an alternative to grow apples locally, and the farming of Wambugu apples has excited many farmers in Kenya and abroad.